View from Vis: Holiday Book Blog 2018
In keeping with Visitation's more recent tradition of publishing a holiday blog post recommending books that would make great gifts, we asked Lower School teachers Ann Marie Zeimetz and Steve Wright, along with Middle and Upper School librarian Lucile Foley, to offer their suggestions for good reading material for students in grades K-12. Following are their suggestions. We hope you find a great gift suggestion -- or something to curl up with yourself -- in this list.
Ask the Archbishop by Archbishop Bernard Hebda: How do priests get God to come down at Mass? Does God love us when we make mistakes? When you were little, did you like to jump in mud puddles? Archbishop Hebda answers these questions and many more in Ask the Archbishop, a book that affirms the idea that religion is at its best when we continually seek answers on our faith journey. Ask the Archbishop is the brainchild of three Visitation faculty members, who compiled questions submitted by Twin Cities' Catholic grade school students and the archbishop's corresponding answers. Recommended for all ages by Steve Wright
The Blue Whale by Jenni Desmond: Do you know a nature-lover? A child who is absolutely enthralled with animals, the ocean or learning about our vast world? Then The Blue Whale by Jenni Desmond is a perfect selection. Pairing beautiful illustrations with astounding facts and imaginable comparisons, this book will spark the natural curiosity of young readers. How big is a blue whale's heart? How many people could stand in a blue whale's mouth? What do blue whales eat? All of these questions and more are answered in a way that is accessible to children. Recommended for ages K-3rd grade by Lucy Foley
The Broken Ornament by Tony DiTerLizzi: Jack wants this to be the best Christmas ever, and he knows just how to make it happen: more lights, more presents, more cookies, more treats. More. More. More! So when Jack breaks a dusty old ornament, he's not sure why his mom is upset. They can always get more ornaments, so what's the big deal? It turns out the ornament was an heirloom, precious for more reasons than one.
A fairy emerges from the shattered ornament, and she has the power to make the most magical Christmasy things happen. Suddenly trees are sprouting, reindeer are flying and snowmen are snowball fighting. All of it is so perfect, or it would be if the fairy could fix Mom's ornament. But she can't. With the feeling of a more traditional tale set in a modern-day world, this book hits upon a topic young readers will easily relate to: Listening to and obeying parents isn't always easy, and not doing so often ends with unpleasant results. Recommended for ages K-3rd grade by Ann Marie Zeimetz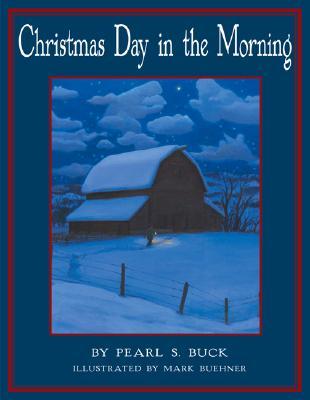 Christmas Day in the Morning by Pearl Buck: Rob wants to get his father something special for Christmas this year—something that shows how much Rob really loves him. But it's Christmas Eve, and he doesn't have much money to spend. What could he possibly get his father? Suddenly, Rob thinks of the best gift of all: the gift of time and love. This must-read book offers a beautiful reminder of the value of time and love that we can give others. It is a perfect Christmas message. Recommended for students in grades K-3 by Ann Marie Zeimetz
Louisiana's Way Home by Kate DiCamillo: Readers first met Louisiana Elephante in Kate DiCamillo's book Raymie Nightingale, in which Louisiana was one of the three Rancheros. This companion piece picks up the story a couple of years later -- and one state over -- as Louisiana is separated from her two friends when Grandma takes her against her will on a road trip in the middle of the night. Louisiana advises readers early in the book that this is "an extremely sad story," which is very true. What I like best about this book is having a front row seat to witness Louisiana's fending for herself; in doing so, Louisiana helps us redefine home, family and true friendship. Recommended for students in 4th grade and up by Steve Wright
Players in Pigtails by Shana Corey: Like the author of this book, I saw the movie A League of Their Own several years ago and was surprised to learn that the All-American Girls Professional Baseball League was a true part of American history. The author uses the fictional character of Katie Casey to represent the talented women who loved and played baseball for the league in the 1940s and 50s while many men and women were serving in World War II. Written and illustrated in amusing and informative prose and pictures, this is a book boys and girls will enjoy. Recommended for ages K-3rd grade by Lucy Foley
A Small Miracle by Peter Collington: The wooden figures in a Christmas crèche come to life to save a poor old woman in this truly original, deeply moving, contemporary parable. Told completely with 96 pictures and no words, Peter Collington, the master of the wordless story, has created a Christmas treasure the entire family can enjoy. When I shared this story with my first graders, you could "hear a pin drop." It's full of so much depth and meaning! Recommended for 1st-5th graders by Ann Marie Zeimetz
Middle School Recommendations
Flipped by Wendelin Van Draanen: Juli Baker has had a crush on Bryce Loski since the first moment they met, but over the course of their one-sided friendship, she needs to make a decision: Is he really the boy she's imagined him to be? Throughout the book, told from both Bryce and Juliana's points of view, the readers see how the narrators' opinions about one another evolve and "flip" during the course of their six-year relationship. Juliana is a strong, smart, interesting young heroine, and this book is a great choice for middle school readers who are beginning to enjoy books with a little romance. Recommended for 6th grade and up by Lucy Foley
Front Desk by Kelly Yang: At ten years old, Mia runs the front desk of the Calivista Motel. She and her parents emigrated from China to the United States two years ago, and even though their current position as managers of the motel comes with free rent, the owner, Mr. Yao, takes advantage of the family's immigrant status by docking their wages at every opportunity. However, Mia and her family are undeterred, and when other Chinese immigrants come to the motel looking for help, the family lets them stay for a night free of charge. Based on the author's personal immigrant experience in the 1980s and 1990s, Front Desk covers myriad topics that continue to be relevant thirty years later. You will admire Mia's optimistic spunk and tenacity, her desire to welcome people and make them feel at home, and her ingenuity in taking risks and solving problems. Recommended for 4th grade-8th grade by Lucy Foley
Harbor Me by Jacqueline Woodson: Harbor Me is a story about a safe space -- a space where six middle school students trust their peers with the realities of their lives: immigrant status, race, grief, economic standing and more. Author Jacqueline Woodson, the 2018-2019 National Ambassador for Young People's Literature and author of the 2014 National Book Award winner Brown Girl Dreaming, delivers a timely book for middle schoolers that begs to be read and discussed. Recommended for students in 5th grade and up by Lucy Foley
A Hope More Powerful Than the Sea by Melissa Fleming A Hope More Powerful Than the Sea is the biography of Doaa Al Zamel, a Syrian refugee. Doaa's heart-wrenching story shines a spotlight on the current refugee crisis. We learn about her childhood in Daraa, her experience of the uprising and war in her beloved country, and the steps she and her family took to escape violence and settle in a place where they could live and work in peace. A Hope More Powerful Than the Sea was a 2018 Alex Award Winner. Recommended for readers in 8th grade and up by Lucy Foley
Sea Prayer by Khaled Hosseini: This story honors the millions of families who have been forced to flee their homeland because of war and persecution; it was inspired by and honors Alan Kurdi, a three-year-old Syrian refugee who drowned when he and his family were attempting to cross the Mediterranean Sea. Khaled Hosseini (author of The Kite Runner) writes this timely and heartbreaking story about the plight of refugees across the globe and dedicates the book to those who have died while fleeing their homelands. Khaled Hosseini will donate author proceeds from this book to the United Nations Refugee Agency and the Khaled Hosseini Foundation to fund lifesaving relief efforts to help refugees around the globe. Recommended for readers in 5th grade and up by Steve Wright
Upper School Recommendations
Best We Could Do: an Illustrated Memoir by Thi Bui: Thi Bui's story of a family's coming to the United States as refugees from Vietnam does a beautiful job interweaving moments from the past with the present, the United States with Vietnam, and personal history with the history of Vietnam. Told in words and pictures as a graphic novel, this is one of the most impactful books I have read in a long time. Even if you haven't been a fan of graphic novels up to this point, this book is still for you! Recommended for readers in 9th grade and up by Lucy Foley.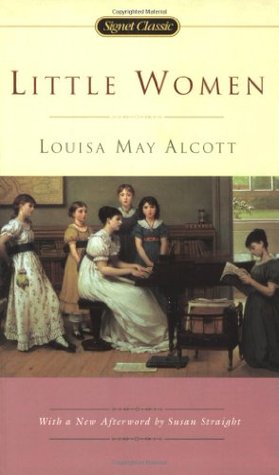 Little Women by Louisa May Alcott: This classic American novel celebrates its 150th anniversary this year. Not only was it the subject of VISTA's fall production, but the BBC produced a new mini-series in 2018, and Greta Gerwig is directing a star-studded remake for 2019. This book warrants being read again and again in multiple stages of life. With each reading, a new character or scene becomes relatable and familiar. Set in New England during and after the American Civil War, the story follows the March sisters, Meg, Jo, Beth and Amy, and examines a variety of universal themes: family, loss, love, sacrifice, caring for the poor -- the list goes on and on. A personal favorite, this book is recommended for all ages! Read aloud with your lower school student or give as a gift to your middle or upper school student. Recommended by Lucy Foley
My Sisters the Saints: a Spiritual Memoir by Colleen Carroll Campbell: I love the title of this book. To think of the saints as my sisters breaks down the barrier that the difference of time, place and experience builds between myself and these holy women. In My Sisters the Saints, Colleen Carroll Campbell develops this idea, detailing how she encountered Teresa of Ávila, Thérèse of Lisieux, Faustina, Edith Stein, Mother Teresa and the Blessed Mother at the most trying and pivotal moments of her life. Although these women were not physically present to her, Colleen encountered their writings and biographies and took the time to think about how the truths about God that permeated the lives of these particular saints applied to her life. These saints were her friends and sisters as she suffered with her father through his dementia diagnosis, balanced her desire for marriage and a family with building her career, and struggled with infertility. This isn't a one-size-fits-all story but an example of how the lives of others can impact our own, even as our journeys remain our own. Recommended for readers in 11th grade and up by Lucy Foley
Piecing Me Together by Renée Watson: Jade Butler is a junior at St. Francis High School in Portland, Oregon. At the beginning of the school year, she is given an opportunity to be part of Woman to Woman, a mentorship program for young African American women. Follow Jade as she wrestles with questions about race and privilege, strives to form strong friendships and learns to speak for herself. Piecing Me Together was a 2018 Newbery Honor and Coretta Scott King Author Award Winner. Recommended for 9th grade and up by Lucy Foley
The Radium Girls: the Dark Story of America's Shining Women by Kate Moore: Radium, discovered in the last years of the 19th century, was thought to be harmless; as a result, there were few to no safety precautions taken by people working closely with radium. When the effects of radium exposure were realized, it was too late. The Radium Girls tells the story of the women who were the first victims of radium poisoning. These young women, some in their early teens, served their country during World War I, painting watches for soldiers being sent overseas. These women were esteemed in their communities, supporting themselves and their families with the money they earned. Several years later, after the first painter died and others became grotesquely ill, the women fought for workers' compensation. Radium was dangerous, and companies knew that precautions should be taken, but they continued to do nothing in the way of protecting their employees. The author gives these ordinary women and their families a voice, illustrating their strength, courage and sacrifice. This story will grip you to the end. Recommended for 10th grade and up by Lucy Foley