Vis Give Day
Vis Give Day is October 11
Make your DeSales Annual Fund gift or pledge on Vis Give Day, and help kick off our Annual Fund campaign. Each and every gift brings us one step closer to our $500,000 goal for this single day of giving. Gifts may be made by check, credit card, stock, donor advised fund or IRA charitable rollover or PayPal.
Your donation helps provide tuition assistance to remarkable students, and ensures our amazing faculty continues to deliver an outstanding curriculum and sustain the Salesian tradition of the Visitation Sisters.
Help us reach our goal with your gift on Vis Give Day! Many employers will even match your gift! If you need assistance making your gift or pledge, contact Charlotte Bovee, Director of Alumnae and Community Engagement, at 651-683-1702. Together, we can reach our goal and provide an education for life.
Goal Met!
October 12, Results!
We exceeded our goal! Thank you for your support!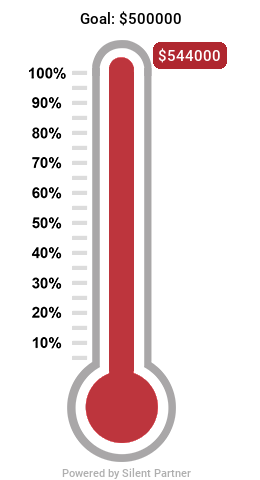 Join in the fun! Special giving opportunities throughout the day!
New Donor Challenge: 150 new donors will unlock $50,000 in honor of Visitation School's 150th anniversary! Every gift matters!

STEM Center Renovations Match: We are creating maker spaces for Lower and Middle school students to engage in hands-on STEM-related learning. All gifts will be matched 1:1 until our $50K challenge runs out! Check out the special report from our Lower and Middle School students about the project!

Join or Renew Sed Vitae Society Membership: New members earn Vis a 1:1 match! The Sed Vitae Society recognizes leadership gifts to the Annual Fund. Contact Charlotte Bovee for details on member benefits.

Membership Levels
Founder ($15,000+)
Benefactor ($10,000 - $14,999)
Patron ($5,000 - $9,999)
Guardian ($2,500 - $4,999)
Ambassador ($1,500 - $2,499)
The Visitation Sisters have raised peacocks for 50 years - since 1972.
One clever peahen once escaped for 12 days! She was safely returned to the Sisters by Mendota Heights police department (no handcuffs were needed).
Technically, a group of peacocks is called a pride. Show your Vis Pride with a gift to Vis today!